Golden Persian Kittens
Golden Persian Kittens Gallery
Pictured on this page are some of our past Golden Persian kittens. Golden cats come in a various array of beautiful shades, from soft gentle "Chinchilla Golden Persians" to "Shaded Golden Persians", even to the darker more dramatic coats. (We refer to as Jungle Babies – which we think resemble Bengal markings but do NOT have Bengal in them.)
Though all are equally divine in their coat shades, one thing these exquisite kitties all have in common, they are all known as the cherished Teacup Persian Cat. Golden Persians are without question the smallest color division in the Persian coat colors. Following closely behind them is the Silver Persian Cat.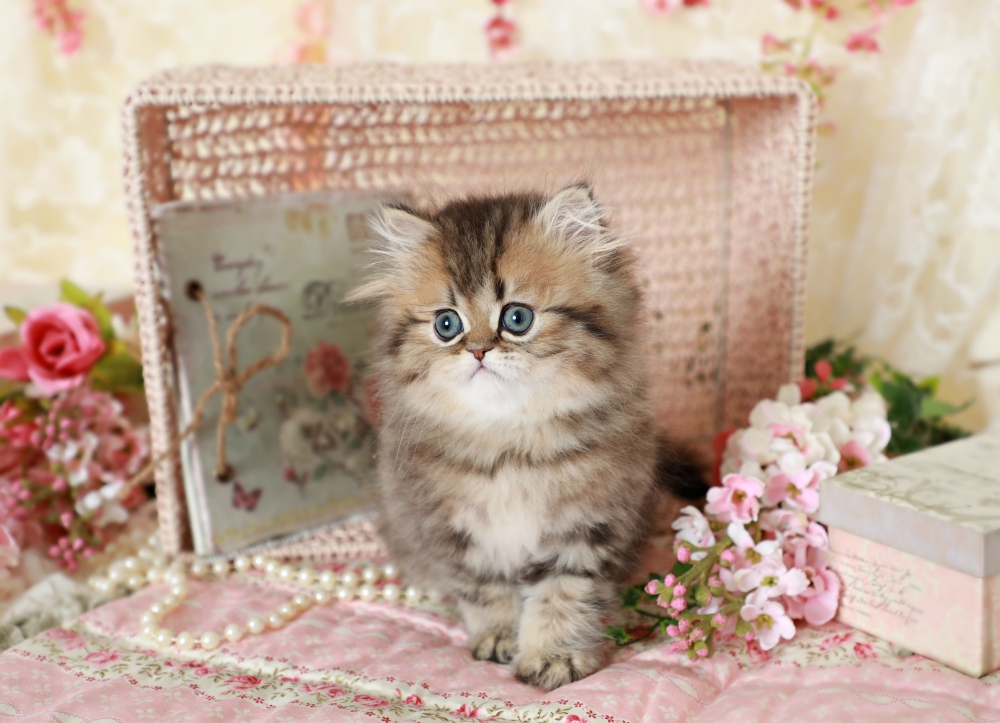 ---
One of our adorable past Golden kittens playing peek-a-book!
Chinchilla Golden Persian | Shaded Golden Persian | Jungle Baby Persian | Teacup Persian Cat
#chinchillagoldenpersian #shadedgoldenpersian #junglebabypersian #teacuppersiancat #teacuppersiankitten

Don't forget to Like us on Facebook!!!